Quro Orphanage Appeal
ABOUT THE BATAM ORPHANS
As part of its ongoing commitment to supporting the local and wider community, Quro recently adopted an orphanage in Batam resulting in 12 Quro teachers and students visiting the orphans in April 2011. Accompanied by a team of carpenters and an IT expert, Quro owner Dean Haustead embarked on a long term project to manage the future of the orphanage and its 35 orphans, between the ages of 2 and 16 years old.
During their week-long trip, the Quro team helped to transform the orphanage, redecorating the bedrooms and communal areas, providing clothing and teaching materials, as well as setting up a computer terminal to provide the kids with access to the internet.
Dean Haustead commented, Following the Quro philosophy about giving back, we believe we will be able to make a lifelong difference to these orphans and their carers by taking over the financial running of the establishment in order to secure their future and ensure their schooling in particular continues.
Prior to our visit, these children faced hardships including running out of food and clothing, with plain rice featuring as their sole diet. Lack of funds also interrupted their schooling and it is precisely these disadvantages that we believe we can help and make a difference.
OUR PHILOSOPHY
To purchase a minibus for safe transportation
Increased orphanage education and staff training
Finalising commitments for the Community Groups
Set up a trust fund for assets
On going support for daily needs, such as bills, food for children/staff
Increased staff training
Last but not least love & support!
COMPLETED PROJECTS
Roof repaired
Plumbing completed in the bathroom
Fixed a dangerous stairwell
Redeveloped computer lab including a computer and Skype
Shoes and clothing for every child
Up grade and increased the safety of stove cooking facilities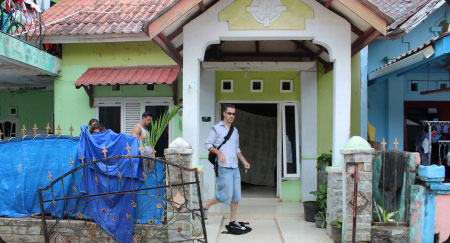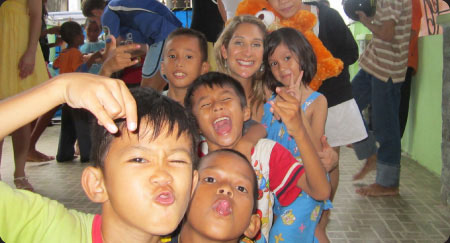 PHILANTHROPY
Funding schooling
Bringing other Community Groups in to help
Child supervision for play
Helping with homework
Teaching English
Planning and developing the future outcomes for the orphans
Kicking off at 6.00pm, an evening of fun, Jazz featuring Some Kind of Bird and fashion will be highlighted by a catwalk parade featuring clothing designed by Show Pony and UnNakeD. We will be raising funds to sponsor the incredible needs of these orphans in a 3rd world country.All funds raised will have a direct impact on improving the lives of the 35 orphans and the carers who look after them at great personal cost.
Thanks to the amazing sponsors who have contributed to this amazing event:
Show Pony
UnNakeD
Brad George Graphic Design
Breville
Tessarella House
NIVEA
Cocobella
Verve Clothing Store
Our Place Salon
Oscar & Oscar
Instant RockStar
Cashmere Angel – Potts Point & Online
Universal Music
Jessica Banzon Interior Design
Lula Starr
Some Kind of Bird
Cook & Kitchen
Social Media
©2023 Qurome.com All Rights Reserved | Designed & Developed by